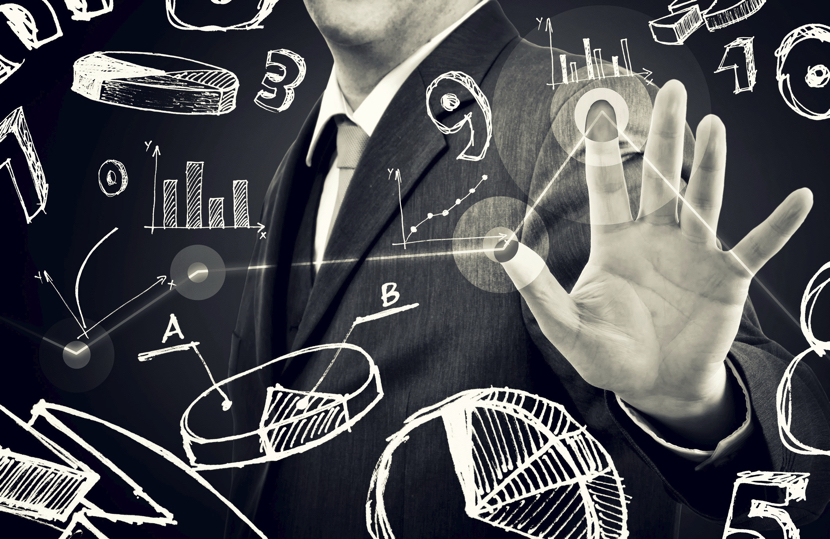 Image by: stevanovicigor, ©2015 Getty Images
To date, more than 100 million licenses of SharePoint have been sold. Companies recognize the potential of this powerful content management platform to save time, speed up processes and enhance collaboration on an enterprise level. Yet, according to a recent Protiviti
white paper
,
less than a third deploy the platform across their entire company
.
Why such poor adoption? A recent AIIM survey reports that the biggest ongoing business challenge with SharePoint is lack of expertise in how to maximize SharePoint usefulness. Nearly half of those polled said so. Yet, lack of expertise is only half the story—lack of insight into how the platform is currently used by employees is the other. To look behind the curtain of suboptimal adoption, SharePoint managers must turn to analytics. Analytics provide tangible data that not only reveals where things fail but empowers organizations to set goals for their portal usage and track business objectives.
Analytics can answer questions such as:
How/when employees are failing to access the proper content
How/when employees are abandoning various tasks
How successful employees are in searching and finding the content they need
How engaged employees are in the portal experience
How well employees are collaborating inside the portal
To help its user base, SharePoint does provide some built-in analytics. In our experience, however, most users find the included reports limiting, inconvenient and bulky. The built-in analytics function also does not track usage, abandonment and content interactions or provide comparative reporting.
To get these features and more, companies often turn to third-party analytics solutions. The most popular analytics products for SharePoint come from
Google, HarePoint, Webtrends and Intlock
. All four work with SharePoint 2007, 2010, 2013 and SharePoint Online and each has its own advantages, limitations and learning curves. To help you choose the product that's right for you, we review the pros and cons below.
Google Analytics
PROS: Because it's easy to use—and free—Google Analytics is the logical first choice for organizations seeking better SharePoint insights. It is continuously growing and adding functionality, and its active user base can provide answers to most questions. Some of its features include in-page analytics, tracking engagement, ability to create and track goals, multiple user access, comparison reports for a specific metric or characteristic and multiple data display modes (charts, graphs, etc.).
CONS: Google Analytics is a general web analytics tool and not unique to SharePoint, so it cannot track data that is stored only in SharePoint. Many SharePoint users are unwilling to accept Google Analytics' terms of storing their data on Google servers. A limitation for some companies might be the need to manage all analytics accounts through a Google account, and the need for a javascript browser. Finally, in our experience, to get the most from this free resource, companies will need at least one dedicated in-house Google Analytics expert.
HarePoint
PROS: HarePoint is a reasonably priced option that works with SharePoint-only data and provides fully integrated reports that can be filtered by Microsoft attributes, such as Active Directory accounts, SharePoint documents, libraries, users and more. It is easy to install, without adding code to portal pages. Customers can share reports and dashboards across the organization for increased productivity.
CONS: The interface, filtering and comparative data tools are cumbersome and visually unappealing, and, unlike Google Analytics, HarePoint requires substantial technical skill to master. It lacks some basic useful features, such as the ability to set goals and track goal conversions, pivot data and track social events (likes and shares). It also does not provide search reports for landing pages.



Intlock's Cardiolog
PROS: Like HarePoint, Cardiolog is fully integrated into SharePoint. Unlike HarePoint, however, the user interface is easy to use and comes with over 100 preconfigured reports. What's more, users can set up custom dashboards for any site, list or library, share reports via email or the web and create ad hoc reports based on the data collected in the Analysis Center. Cardiolog can be local- or cloud-based and comes with robust social media tracking capabilities. It also tracks document downloads, video player interactions, form submission and more.
CONS: Cardiolog's impressive features will cost you: It is the second most costly SharePoint analytics tool after Webtrends. It comes with a maintenance plan at 20% of the initial cost. The number of system users (those who can create reports and have administrative rights) is limited. The regular version allows five users, and the enterprise version allows up to 25.



Webtrends On Demand
PROS: Webtrends is built for SharePoint, with a code designed specifically to collect SharePoint data. It provides heat maps for pages, which work much better than Google's in-page analytics. Webtrends also lets users create custom views of data on the fly for instant insights. It has useful navigation and path analysis reports that show how users move through the site up to 20 clicks deep and can be filtered by department and SharePoint groups.
CONS: Webtrends is priced on the high-end for initial cost and maintenance, with a dynamic pricing model that considers both usage and features. It has a steeper learning curve than the rest of the solutions. Webtrends offers plenty of documentation, but new users will likely need additional training and exposure before mastering the program and its powerful reports.
Whichever analytics solution you decide to go with, the insights will help your organization uncover SharePoint problems users may be experiencing and then guide you towards usage and performance improvements, leading to wider adoption of SharePoint and maximizing its benefits across the enterprise.
For other ways to improve SharePoint adoption, download Protiviti's white paper,
"Communication, Training, Engagement – The Keys to Sustainable User Adoption of SharePoint."
This post was published originally on
The Protiviti View by Protiviti Inc. Copyright 2015. Protiviti is a global consulting firm that helps companies solve problems in finance, technology, operations, governance, risk and internal audit (www.protiviti.com).
Mike Steadman is the managing director and leader of Protiviti's SharePoint practice. Before joining Protiviti, he spent 10 years with the US Air Force, assigned to the US Special Operations Command and previously worked at Cargill International. He also serves on the advisory boards of the Harry F. Byrd, Jr. School of Business at Shenandoah University and the College of Business at James Madison University.