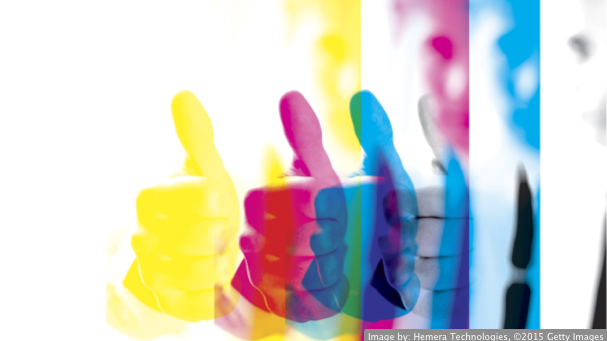 I think it would be safe to say that most everyone in financial services, insurance, healthcare, utilities or any other industry vertical that needs to consistently communicate with its customers knows how important it is to produce cost-effective, yet valuable, documents that drive a positive customer experience. Everything from invoices and statements to forms and disclosures, direct mail, marketing collaterals and a host of online customer communications are created with the sole purpose of accelerating and facilitating the business objectives of an organization. To achieve that objective, it really boils down to having the content necessary to effectively communicate and the messages and touchpoints that present that content in a way that propels your organization forward.

However, most everyone today also knows that communicating with customers is not as easy as it used to be. Between online innovations, adoption of mobile and social media and continued dependence on traditional print and mail, the customer communications landscape today is more diverse and complex than ever before—making communicating with customers in an effective way a very significant and growing challenge.
Content life cycle management (CLM) is the ability to access vital content when needed and the ability to control the entire messaging life cycle.
Organizations typically find creating the myriad of customer communications required challenging
due to the state of their internal systems
. Too many companies still rely on legacy systems siloed within information technology (IT) departments, making it difficult, if not impossible, to appropriately respond to shifting marketing demands. For example, customer statements may be planned and implemented in isolation from other customer-facing communications needs in areas such as marketing, compliance or customer support—inhibiting what is now referred to as content life cycle management (CLM)—the ability to access vital content when needed and the ability to control the entire messaging life cycle.

To make CLM happen, we have to find ways to leverage data analytics and customer content to be more responsive to customers and make better business decisions while, at the same time, being responsive to regulatory compliance mandates. The right strategic approach will empower the organization—and business users, in particular—to access content and control the entire messaging life cycle for all customer communications, whether print or digital, without requiring extensive involvement from IT. This means giving business users access to all relevant content in order to create and manage messaging that will produce highly personalized and targeted communications without the need for extensive programming or specialized resources. The result? A more agile, more responsive and less costly business approach to customized customer communications.

The major drivers for implementing a CLM approach of this kind can be found in the following points:

Customer churn: Analysts say that 50% of customers leave every five years; two out of three cite inadequate customer service as a reason for leaving. Therefore, customer loyalty is something that must not only be earned, but it must also be maintained over time.

Time to market: Centralizing market and customer data and extracting meaningful intelligence from that data can be difficult due to the frequent disconnect that exists between marketers and IT. This is often combined with the need to coordinate other resources, such as printing and mailing, data management, web and social media services. It all adds up to a complex ecosystem that impedes CLM and time to market for effective and compliant customer communications.

Operational costs: Adjustments and customizations to transactional documents, like customer statements or account summaries, often require specialized expertise and coding that can cost thousands of dollars and take weeks or months to make even the slightest change. Legacy systems often limit the possibilities without expensive reprogramming and testing, which typically is not at the top of IT department priorities.

Customer experience: In addition to the propensity for customers to switch to a competitor as a result of poor customer service, research shows that 86% of customers say they would pay more if they receive a consistently superior experience. One way to achieve that is to make sure each customer touchpoint involves relevant and targeted messaging that builds loyalty, adds value and enhances the experience of the customer.

Multi-channel: With nearly 58% of American adults using a smartphone, 40% owning a tablet and more than 70% of all Internet users active on social media, offering a multi-channel experience for customers is no longer an option; it's an expectation. Organizations need to provide a seamless customer experience across all channels to compete effectively.

Business unit control: Today, lines of business fund more than 60% of IT purchases, and business users and marketing departments are seeking solutions that give them control over content and the creation of customer communications throughout the messaging life cycle, freeing IT to manage an ever-more complex set of enterprise systems.

The need has never been greater to support a strategic approach to content life cycle management and, ultimately, the focus on customer communication management. It will enable organizations to more effectively compete in a world awash in multi-media marketing messages—something everyone in most every industry is facing.

Nick Romano specializes in business process reengineering for enterprises migrating to new document delivery solutions. His primary expertise is on implementing messaging and personalization strategies, workflows and ROI tracking. He is a popular international speaker on the implementation of successful document solutions, with topics ranging from design, messaging and personalization to shop floor automation and advances in document delivery. He is a graduate of McMaster University in Hamilton, Ontario with a bachelor's degree in engineering and management. Follow Prinova on Twitter @prinova_inc.