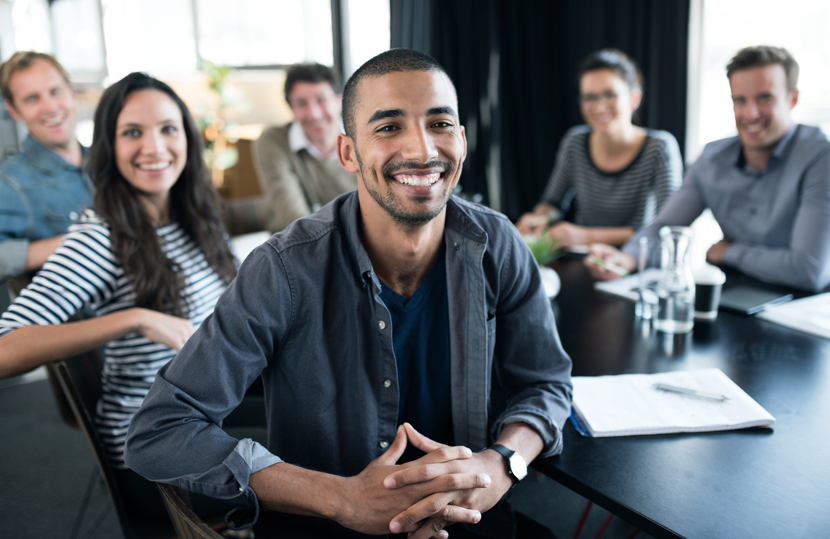 Image by: Yuri_Arcurs, ©2017 Getty Images
A customer relationship management (CRM) system knows everything about customers; a SharePoint solution can master collaboration. By uniting the capabilities of these two platforms, organizations can double their chances to succeed in
customer experience management
(CXM) projects.
When launching CXM, companies rely on their CRM solutions heavily, since no other software knows customers as deeply as a CRM system. CRM solutions help gather and process vital customer experience (CX) data, provide analytical capabilities to carry out customer segmentation, or check up on a brand's stability. It can also offer important insights for CX managers to choose the relevant corrective actions when needed, but is
CRM
the only key to successful CXM activities?
When CXM Collaboration Goes Hazy
Having monitored CX in over 500 stores, a US retailer revealed that customer satisfaction decreased in 20 stores. The voice of the customer showed a critical issue: Long queues at peak hours were reported in 17 of 20 stores. CX managers initiated immediate corrective actions that implied intense collaboration with operational and human resources (HR) departments. Unfortunately, CX experts didn't get the required
support from
store managers due to the expected additional expense, which couldn't guarantee positive changes. Cumbersome collaboration of stakeholders affected the result: Real CXM measures were approved for only four out of 17 stores.
What Poor Collaboration Means for CXM Activities
Our example shows clearly how ineffective collaboration of stakeholders hinders CXM activities. Since employees from different departments and of different hierarchical levels are involved, the conflict of interest is highly probable. The risk of collaboration snags raises exponentially if we consider that CX initiatives usually require deep changes to the established operational approach, but their benefits are not so obvious. What's worse, scattered and uncontrollable CXM collaboration engenders other negative consequences:
CXM cycle breaks down: If companies rely on the four-step approach to managing CX but have collaboration gaps, it's very likely that the entire project will get stuck at the initial stage. CX managers will be unable to turn data analysis insights into real actions.
CXM activities slow down: Unproductive collaboration literally eats time that is so critical in CXM projects. Delays can worsen the situation, deteriorate a company's reputation, and bring substantial financial losses and customer churn.
CXM outcomes are unsatisfactory: Poor collaboration affects CXM outcomes directly. Scattered CXM activities can turn ineffective, which won't change the situation. In the worst scenario, uncoordinated stakeholder actions can also lead to unexpected costs, conflicting with the established budget limits.
Bridging CX Collaboration Gaps
Since trying to adapt CRM software for collaboration purposes can be pretty challenging and costly, it's reasonable to delegate collaboration tasks to a dedicated platform, such as
SharePoint
. By combining a CRM system with SharePoint capabilities, organizations can reach several important goals:
Create CXM collaboration areas: Companies can use SharePoint to create CXM collaboration sites that will unite all the involved participants working on various CXM projects. To facilitate the process, it's also reasonable to integrate a collaboration site within a CRM solution. This will enable users to easily switch from sites to a CRM and vice versa. In this context, it's possible to add collaboration boards right into CX cases to keep the collaboration within a CRM.

Users of cloud CRM solutions, such as Microsoft Dynamics 365, can benefit from integrating not only with SharePoint Online but also with other Office 365 collaboration tools, such as Office 365 Groups, Microsoft Teams, Yammer, or Skype for Business Online.
Facilitate knowledge transfer: On the one hand, CX managers can use SharePoint to create a knowledge base to store and extend the organization's CXM expertise. Using such a base, employees will be able to review older cases, learn their details, and apply more effective measures to new CXM projects.

On the other hand, SharePoint can help newcomers to adapt and understand the established CX methods quickly, study corporate CX archives, dive into particular CXM projects, and get to know CX team members better in a much shorter time.
Relocate document management: To take the load off a CRM system, CXM-related document management can be organized within SharePoint. This way, CX managers can centralize all documents in a unified storage classified by customers, projects, dates, CXM techniques, etc. Stakeholders will also be able to collaborate on CX documents in real time, thus, avoiding document duplication.
Bring formalized CXM workflows: To make CXM activities more productive, it's worth transforming spontaneous communication into structured workflows with precise steps to carry out. A CXM workflow can include the following stages: open discussion, decision-making, CXM activities and their status (started, delayed, or ended), progress review, escalation, and the final result. Additionally, task management features can help workflow participants to follow their activities and respect deadlines.
How to Choose the Right Collaboration Tools
Dynamic and productive collaboration means a lot for CXM success. That's why when starting CXM activities, companies have to decide on optimal collaboration tools to support their CX specialists and reduce the effort required by employees involved in the CXM cycle. Corporate culture differences can be critical in this case.
Collaboration sites will perfectly suit teams with informal communication style, while strict workflows will be great for employees working in different departments and of different hierarchical statuses. At the same time, a CXM knowledge base will be valuable, regardless of collaboration habits, and will allow organizations to augment their CXM competencies.
Sandra Lupanova is a SharePoint and Office 365 Evangelist at Itransition, a software development and IT consulting company headquartered in Denver, Colorado. For more information, visit www.itransition.com or follow her on Twitter @SandraLupanava.