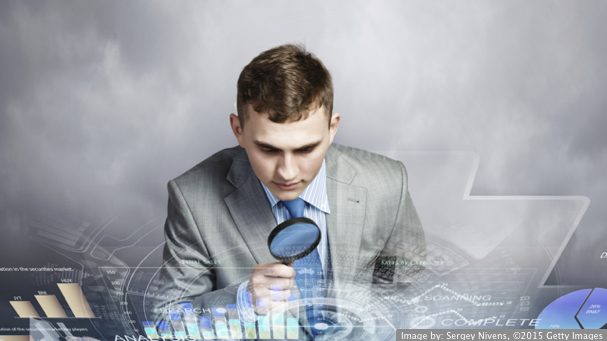 Increasingly, each and every interaction between a customer and the organization is ripe with opportunity—if companies are able to leverage content acquired at these crucial touchpoints, which can help to predict future behaviors and buying patterns. For companies that produce and manage customer-facing, transactional data, finding the right software partner in this changing landscape is one that will separate you from your competitors.

In Forrester's latest Wave report "ECM Transactional Content Services," they point to enterprise search and content analytics as the key features that will differentiate which service providers will meet your needs. As you begin to mature your data-driven strategies, it will be important to leverage tools that can deliver content—from all repositories, whenever you need it—to meet your business goals.

Managing transactional content and then extracting data for intelligent decision-making and improved customer experiences is not an easy task, especially given the complexity of these structured, repetitive business processes, heavyweight enterprise content management (ECM) solutions and integration/consolidation needs across systems. In fact, 58% of respondents in a 2014 Forrester survey reported that migration was the biggest ECM challenge in their organization today.

Forrester Vice President and Principal Analyst Craig Le Clair points to key advancements and opportunities by the leading ECM providers to help enterprises realize greater value in these systems:
Ramping analytics to drive insight and reduce administrative burden
Accelerating their move to cloud
Improved search and content sharing
Using stronger and more open application program interfaces (APIs) that spur innovation
Moving quickly to fill gaps in their mobile road maps
So, who are these leaders in the transactional content services market then? According to Forrester, "IBM, OpenText, Lexmark Enterprise Software, EMC and OnBase by Hyland are our Leaders. They offer mature and, more importantly, complete offerings across content analytics, strength of architecture, scale and experience in transactional use cases."

It's no surprise to see Lexmark in this category, given its industrious and impressive mergers and acquisitions history, along with its acquisition of Kofax, ReadSoft and Saperion. Mr. Le Clair reported on the Kofax merger back in March, forecasting Lexmark to "become a major force to help companies digitize operational processes." Newgen Software, M-Files, Laserfiche and HP follow closely behind the Leaders as Strong Performers, with "competitive offerings but not as strong across the board as the Leaders," notes Mr. Le Clair.

This Forrester Wave highlights mainly enterprise software solutions; however, there are many other providers in the market that can address your business needs. It's no coincidence that these ECM providers have begun to move toward the cloud. Enterprise file sync and share (EFSS) and software as a service (SaaS) tools provide more modern and cheaper alternatives for many organizations, such as these cloud ECM providers: DataServ, SpringCM and Veeva Systems. Forrester also observes "Box, Everteam and SpringCM focus on business content requirements but may be a good fit for transactional use cases involving collaboration and internally generated content." Lastly, Forrester cites established providers Alfresco Software and Xerox DocuShare as contenders for transactional use cases as well.
For full vendor evaluation in "The Forrester Wave: ECM Transactional Content Services, Q3 2015," visit www.forrester.com.
Allison Lloyd serves as the editor of DOCUMENT Strategy Media. She delivers thought leadership on strategic and plan-based solutions for managing the entire document, communication and information process. Contact her at allison.l@rbpub.com or follow her on Twitter @DOCUMENTmedia.