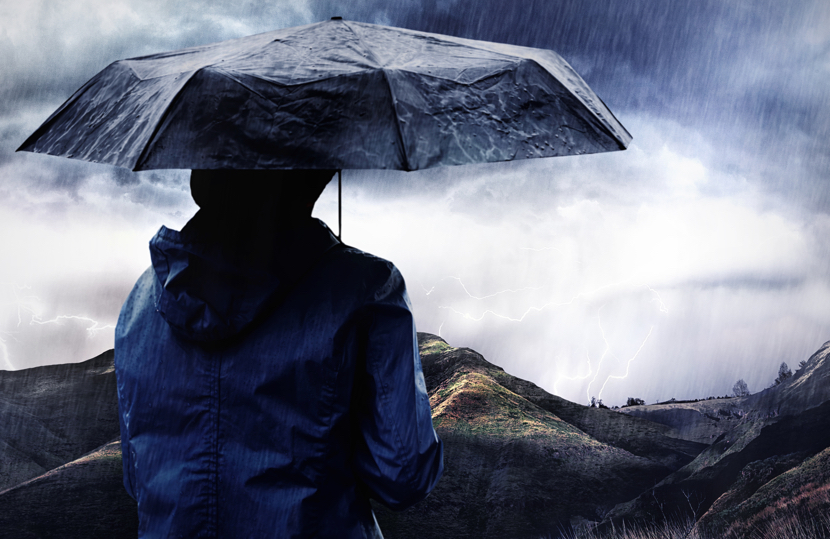 Image by: Yuri_Arcurs, ©2017 Getty Images
If you regularly follow our publication, then you know we've been covering the dynamic shifts within the
customer communications management (CCM) market
. More often than not, the conversation revolves around leveraging digital channels to engage our customers, moving beyond a one-way accounting of their latest transactions. Consumer expectations are incredibly digitally savvy, while organizational processes and infrastructures are much less so. Never the less, organizations have received the message—increase digital adoption, personalize content, understand the customer journey, create contextual experiences—
but how far have we really come in transforming our communications?
Recently, I attended a roundtable with a dozen customer communications executives, hosted by a leading CCM technology provider,
Smart Communications
. During our discussion, I asked how many of them produced the majority of their communications in digital form, and roughly over half reported that they did so. On the other hand, about 40% of attendees described themselves as "very paper-based." Of those who said they were primarily digital, they also reported that their services were based on an either/or model, meaning the consumer had to choose between print or digital—not both—and often defaulting to digital to increase adoption. While this was only a very small sampling, I believe it reflects the current state for many organizations.
We've witnessed the slow adoption of e-delivery for a while now, as customers cling to their paper-based communications. One organization I spoke to reported a
20% paper suppression rate
, but this was only applied when onboarding new customers, not existing ones. Furthermore, fewer than one in three companies expect to get their customers onto their mobile apps by 2018, according to IDC research. With so much technology only an arm's length away, why are we seeing digital adoption levels lag and volumes of paper delivery incredibly rise? Certainly, the easy, de facto answer would be legal and regulatory constraints, and a majority of attendees at the roundtable readily agreed, explaining, "Well, we
have to
send these documents though the mail." However, these requirements alone shouldn't force you to abandon your digital strategies. Novarica Vice President Mitchell Wein advised roundtable attendees to "be creative" with their digital approaches while working closely with legal counsel to address regulatory concerns.
Yet, if we more closely examine the gap between where we expect these adoption levels to be and where our actual customers are, I think we will see where the real problem lies. In a 2016 article,
IDC Research Director Terry Frazier
observed that "going 'all digital, all the time' is simply not satisfying for a large number of customers." While defaulting to a digital channel is good for us, is there real value for customers and their experiences, beyond a minimal discount to their bill? For example, another organization I spoke with used personalized video as a part of their onboarding process, with impressive adoption rates and increasing demand by their customers. This shouldn't be surprising, since "online video will account for 74% of all online traffic" this year, according to a report by KPCB. Yet, it's not just the medium. Adoption of personalized video is about handing control over to the customer in how, when, and what content they consume.
The engagement and context of the message is solely about their goal
s—not the other way around.
At the same time, crafting individual journeys through video will challenge the status quo for content and document professionals. It will require us to think like storytellers, accounting for storyboards, actors, interactive geographic information, etc. To achieve digital transformation, CCM professionals will need to rethink the parameters of content, the tools we use, and how we craft messages that will resonate, not just saving time and money.
The foundation to digital adoption lies in delivering a better experience than the one today. Coordinating these experiences with complex communications—across the customer journey—is fraught with roadblocks. For organizations looking to bridge these gaps, the answer can be found within communications-as-a-service (CaaS) offerings. Dave Hotchner, Global Vice President of Solutions Consulting and Professional Services at Smart Communications, explains, "CaaS enables core software suites to leverage and embed CCM solutions into their ecosystem. By having a modern architecture that supports RESTful Web Services (APIs), it provides ease of integration, which speeds up the time to deliver an integrated solution and, ultimately, provides a faster time to market."
We've been talking about digital adoption for years now, but the race is on for many organizations competing to deliver digital solutions in the shortest time possible. According to Forrester, "The connective layer to coordinate customer communications will be hosted in the cloud and used as pay-as-you-go services."
These days, there seems to be no more room for delay in moving to the cloud ecosystem
.
Allison Lloyd serves as the Editor of DOCUMENT Strategy Media. She delivers thought leadership on strategic and plan-based solutions for managing the entire document, communication, and information process. Follow her on Twitter @AllisonYLloyd.